Graphic Design • Branding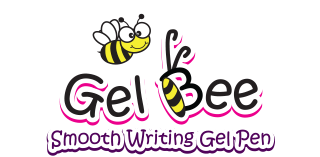 The Gel Bee Gel Pens – The bright colors and fun barrel design brought back the gel pen craze in exciting new colors palettes! The Gel Bee Pens are loved by creative individuals from the age of 6 to 60 since its launch in 2012.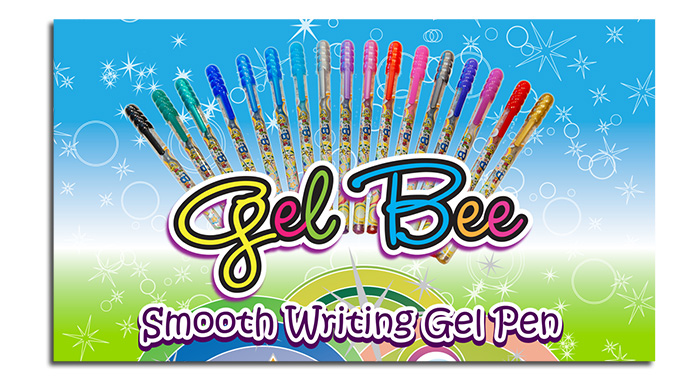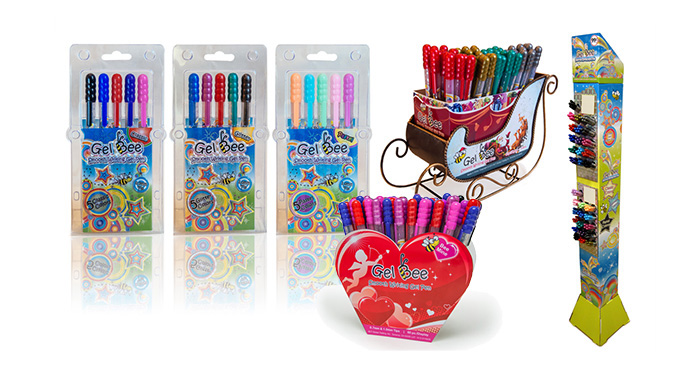 Retail Packages and Store Displays
From 5 basic colors pack to 21 colors floor displays. Gel Bee Brand graphic translates across all formats, cheering consumers with the joy of colors, inspiring everyone to create, to color and to have fun!

Photo Styling
Gel Bee is a product with versatile applications. With photo styling, we can effectively target specific product categories from everyday art supplies, back-to-school stationery, general crafting, adult coloring or as shown here, scrapbooking.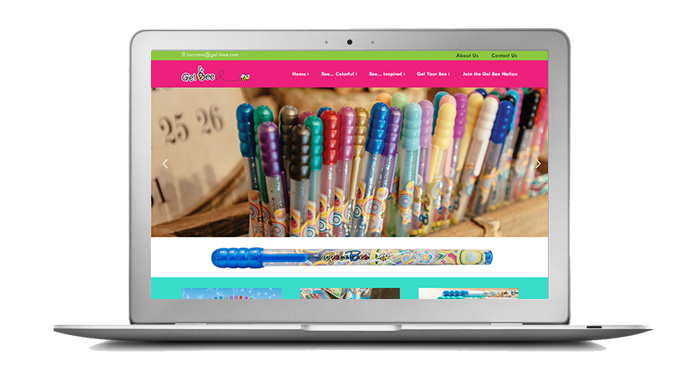 Gel-Bee.com
Keeping the Gel Bee fans up-to-date on what's buzzing, www.gel-bee.com was launched in summer 2015. Fans are invited to join the Gel Bee Nation, a platform to encourage the all Gel Bee users to share their artworks online, and to promote a positive lifestyle through artistic creation. With Gel Bee Nation, the brand recognition continues to grow proven by the demand from the consumers and the increase of wholesale orders.